We all know how serious and huge a player the SP500 is in the market. The strategies conceived and developed by AI Investments, which we have been using for the past nine months, were designed to match the performance of the world's biggest players. This goal has just been achieved and exceeded!
Also, note the very low correlation with selected, major indexes.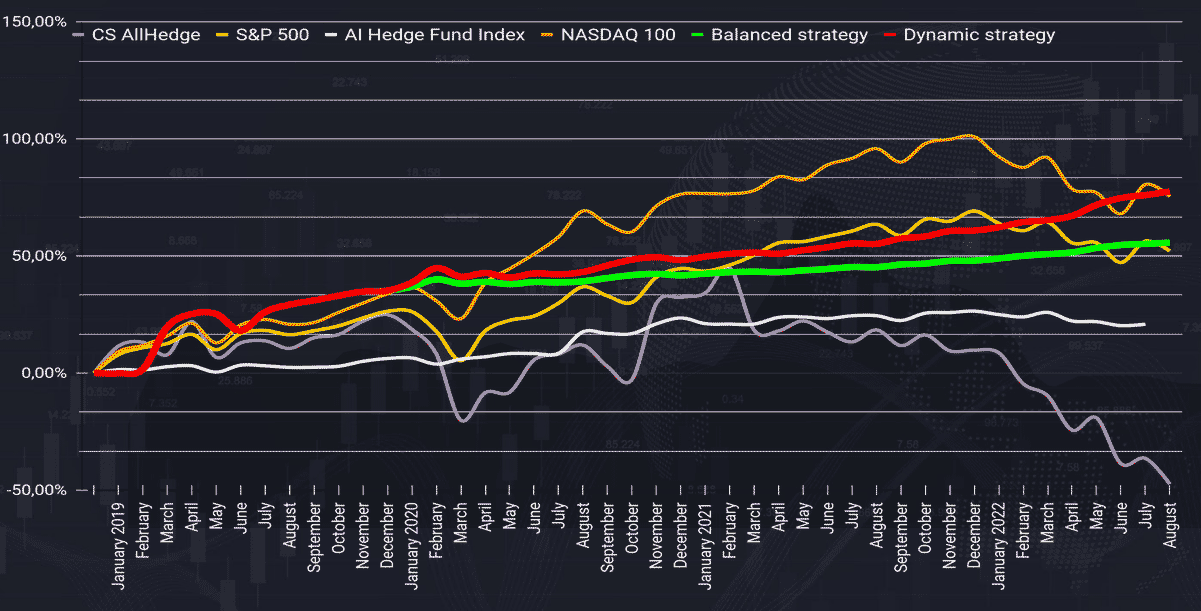 The figures show the behaviour of AI Investments' algorithms from inception until the end of 2021.
Data for 2022, is data obtained by Omphalos Fund.